On December 9th, the 3rd Donghu Forum on Global Governance was held in Wuhan. Supported by Ministry of Education and Hubei Provincial Party Committee, the forum was co-launched by Huazhong University of Science and Technology and China World Peace Foundation. 150 representatives from international organizations, scholars and experts from China, the U.S., Germany, India, Australia, Spain, Mozambique, Morocco, Ghana, Laos and a dozen of countries and regions attended the forum.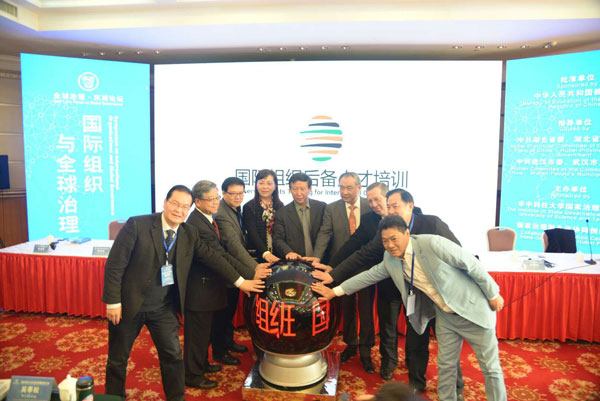 Qin Daoming, Research Director of Hubei Provincial People's Government, Chen Mingquan, Deputy Secretary General of Wuhan Municipal People's Government, Yu Hongjun, Former Vice Minister of CPPCC Foreign Affairs Committee, Li Ruohong, President of China World Peace Foundation, Ouyang Kang, Dean of the Institute of State Governance and Swanson Norman, President of the American Foundation for International Cooperation and Development delivered speeches respectively on promoting global governance, party politics, social reform, Silk Roads interactive cultural atlas, national interests and globalization.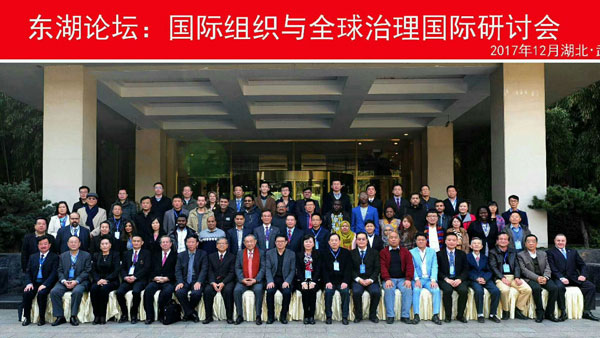 Participants held discussions on the opportunities and challenges faced by current international organizations and global governance, ways to cope with the current tide of anti-globalization, position and role of international organizations in global governance, and on how to strengthen the building of international organizations to improve their capacity for global good governance.
The theme of the 3rd Donghu Forum is International Organization and Global Governance, following the previous two which centered on state's responsibility and green environment. Delegates from various countries fully expressed the basic proposition on the development of international organization, and the promotion of the shared destiny of mankind through the strengthening of global governance.