On the afternoon of January 31, Chairman Li Ruohong of the China World Peace Foundation attended the commemorative event of the Cuban Embassy which issue a commemorative cover for the state visit of Cuban President H.E.Miguel Díaz-Canel Bermúdez to China and to commemorate the 170th anniversary of the birth of the Cuban national hero H.E. José Julián Martí Pérez. Nearly 100 people from the Ministry of Foreign Affairs, the Ministry of Central Liaison, the Ministry of Publicity and other national ministries, embassies and representatives from all walks of life attended the event.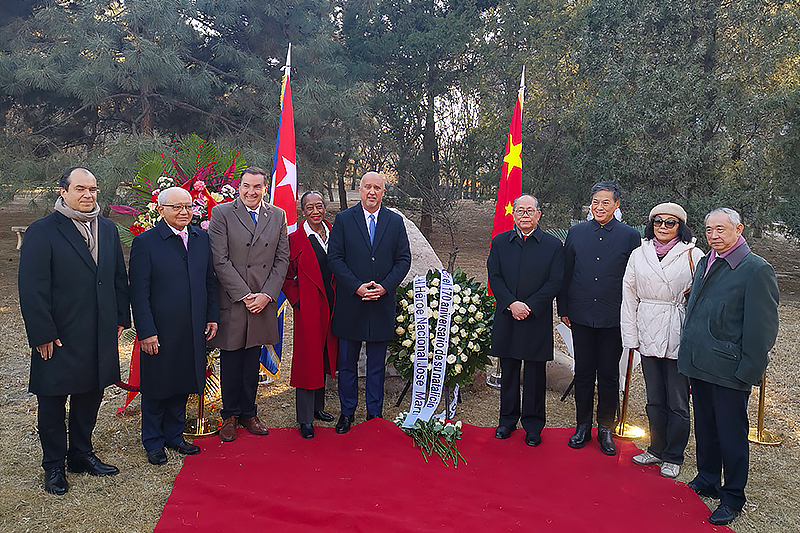 During the event, H.E.Ambassador Mr. Carlos Miguel Pereira of Cuba Embassy in China, conveyed the words of Cuban President Miguel: "Neither geographical distance nor different cultural attributes have prevented the friendship between the largest island in the Antilles and the People's Republic of China, which is the true embodiment of global cooperation and mutual respect."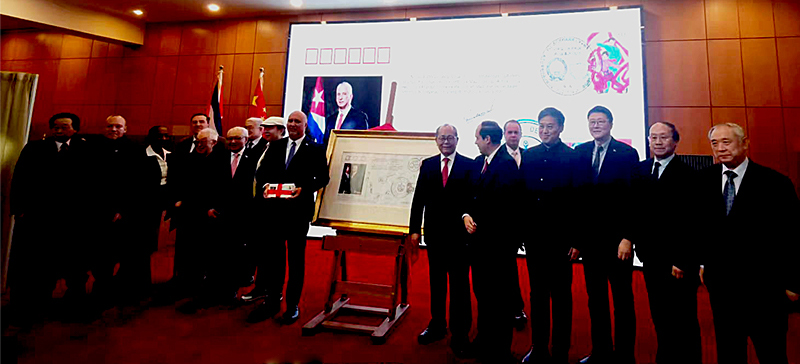 The family and children of the Cuban envoys to China performed H.E. José Julián Martí poem "Cultivate a White Rose" and the poetic drama "Abdala" in the event to commemorate the Cuban national hero.