On the afternoon of August 16, 2022, the newly appointed representative of Haiti's trade and Development Office in China, H.E.Mr.Dwinel Belizaire, and the counselor Mr.John Peter Cesar visited Peace Garden Museum and held friendly talks with Dr. Li Ruohong, Chairman of China World Peace Foundation and President of Beijing International Peace Culture Foundation.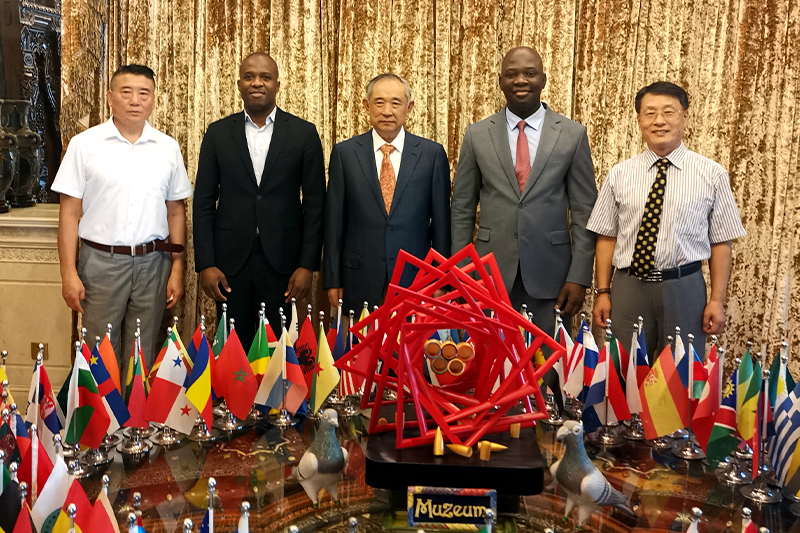 Dr. Li Ruohong said that the foundation is willing to contribute to the promotion of economic&trade cooperation and cultural exchanges between the two countries, and effectively enhance the friendship between the people of China and Haiti and other Caribbean regions at the non-governmental level.
Representative H.E.Mr.Dwinel Belizaire thanked the foundation for its help to Haiti in the past and expressed his willingness to continue to maintain long-term friendship with the foundation, which is the center of international exchanges. At the same time, Mr. representative hopes to receive the continued support of the foundation to further promote exchanges between the two sides in the cultural field. He looks forward to cooperating with the foundation to hold a Haitian contemporary painting exhibition in Beijing next March.